Customer Success: Over $6 Million Per Year Saved from Order Set Optimization 
North Carolina's Cone Health anticipates more than $6.2 million in annual savings from updating just five of their EHR order sets with the latest evidence. Following an automated content gap analysis using Provation® Order Set Advisor™, the same study also shows optimized order sets can reduce the risk of inpatient mortality and length of stay (LOS).
"There is no way any physician practicing out there today can keep up with all the guidelines and still see patients. Instead of relying on them to do manual review, automating the process does it for you and then you can take what you see in a gap analysis and prioritize what needs to change."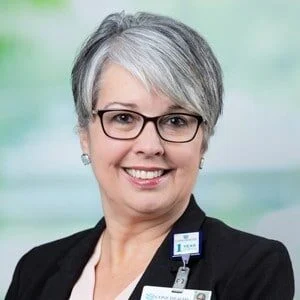 Monica Schmidt, MPH, PhD
Executive Director, Health Economics at
Cone Health Center for Outcomes Research and Evaluation (CORE)
Order Set Optimization Starts with Provation Order Set Advisor
In our fast-paced clinical world, keeping order sets accurate and up-to-date with the most current evidence-based content is a significant challenge. Traditionally, order sets are managed internally – requiring significant time and resources to prioritize and review order sets individually, leaving many order sets untouched and out-of-date for far too long. Then, by the time all order sets have been updated, it's time to start again. With this process, it's no surprise that 65% feel their order set management process is either somewhat or not efficient. ​
​What if there was a trusted, intuitive software that could optimize and automate the review, management and version control of order sets, relieving the review board of a constant backlog? There is – Provation Order Set Advisor.
The Future of Intelligent Order Set Management
What is Provation Order Set Advisor?
Provation Order Set Advisor is an intuitive software with intelligent content gap analysis that works with or without an existing EHR system to optimize order sets management, while helping improve consistency and efficiency of care, implementation of best practices, regulatory compliance and patient outcomes.
Easy. Actionable. Integrated.
Research shows that 9 out of 10 feel that improving order management is highly important to their organization. Here are just a few ways Provation Order Set Advisor can help.
Management Application – Import, edit, manage compare and report
Gap analysis – Automatically identifies gaps and makes recommendations based on current evidence
Web Review Tool – Review, collaborate, approve, request and invite, all online and in real time
Web Print – Web-based library of approved order sets for EMR down-time solution