Explore Provation clinical documentation software and SaaS solutions
Physician Procedure Documentation Software
Provation is the physician's choice for clinical procedure documentation software in both hospitals and ASCs because of our intuitive workflows, EHR and image capture interoperability, deep medical content, and automated CPT® and ICD-10 coding. Every day, more than 15,000 physicians and endoscopists use our cloud-based and on-premises solutions for:
Gastroenterology (GI) documentation
Pulmonology documentation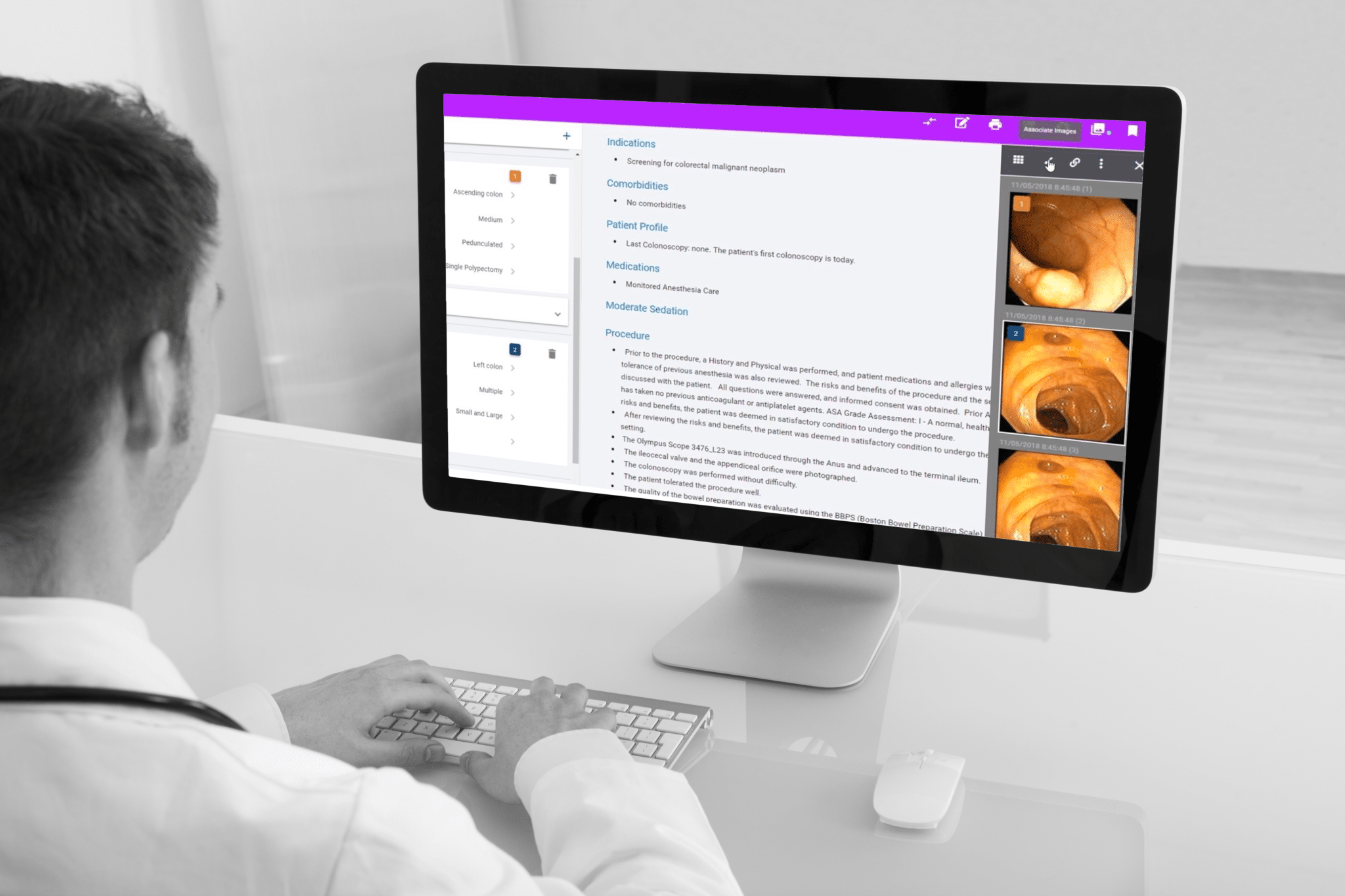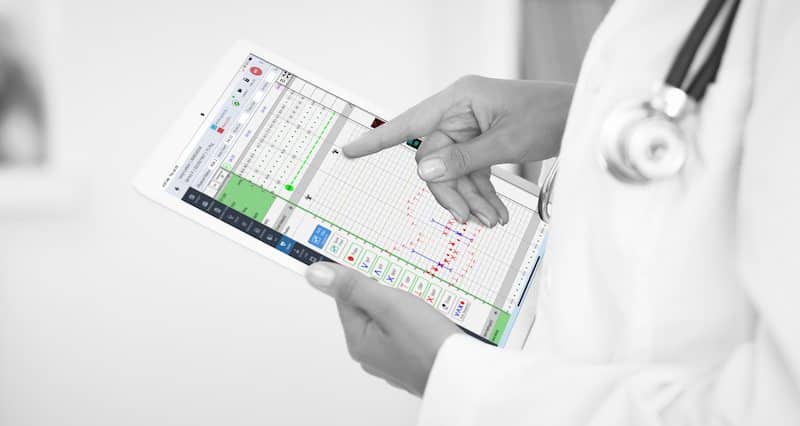 AIMS Anesthesia Documentation Software
Our cloud-based Anesthesia Information Management System (AIMS), Provation iPro, is consistently ranked the #1 for hospitals and ASCs! Designed by practicing anesthesiologists to automate anesthesia documentation and produce more complete, compliant, and legible anesthesia records.
Interface capabilities with EHRs and billing companies
Traqboard to monitor case status and anesthesia staff
Wirelessly capture data from anesthesia machines and monitors
Nursing Documentation and Patient Charting Software
Care teams have a serious responsibility to properly document patient care – from vitals to medications and supplies, and so much more. Thousands of nurses and techs using Provation's nursing documentation solutions daily because we make point-of-care patient charting easy with:
Reduced duplicate documentation
Vitals integration
Streamlined specimen collection
…and more!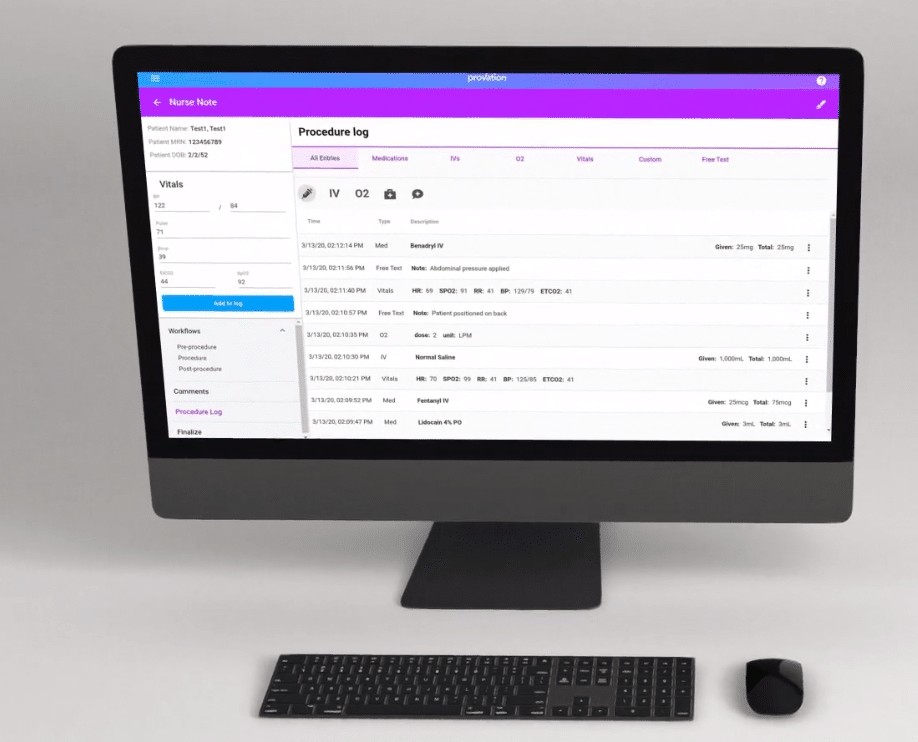 Hospital Documentation Software
Hospital documentation software is where we shine. Provation has several best-in-class clinical documentation software solutions designed specifically for hospitals, including:
Provation Apex Gastroenterology (GI) procedure documentation software
Provation Apex Pulmonology procedure documentation software
Provation MD Gastroenterology (GI) procedure documentation software
Provation MD Pulmonology procedure documentation software
Provation iPro AIMS Anesthesia documentation software
Provation MultiCaregiver nursing documentation software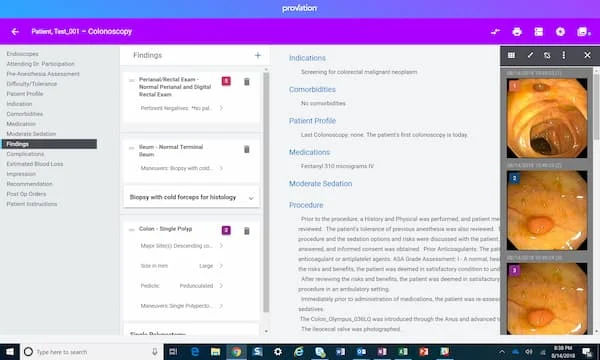 Endoscopy Software
With features like machine-learned favorites, intelligent image management, EHR and pathology lab integration, and more, you can be sure our endoscopy software solutions were built specifically for GI clinicians. Access deep medical content and workflows for documenting endoscopic procedures like:
Colonoscopy
Endoscopic Retrograde Cholangiopancreatography (ERCP)
Ileoscopy with/without Pouchoscopy
Upper GI Endoscopy
…and so much more!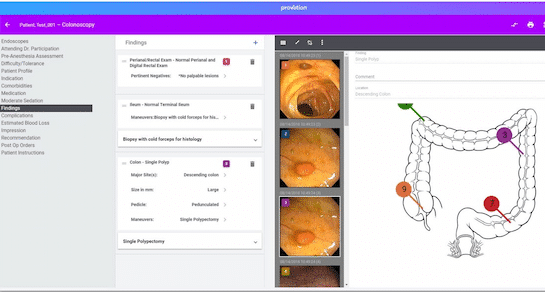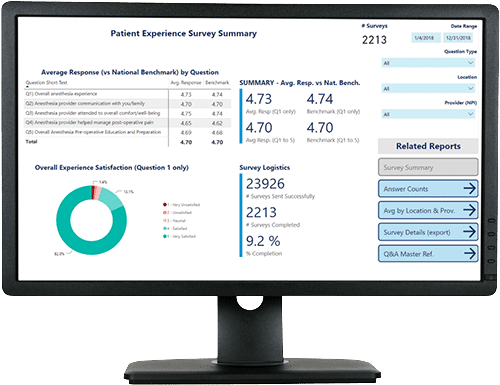 Anesthesia Dashboards
Anesthesia dashboards, like those found in Provation iPro Analytics, allow healthcare professionals to quickly visualize data captured during the perioperative process in real-time and in a convenient format. Discover dashboards like:
OR efficiency metrics
Physician scorecards
MD ratings
Narcotic reconciliation
… and more!
Not sure which clinical documentation solution is best for your hospital or ASC?​