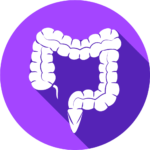 Deep medical content and workflows for documenting endoscopic procedures including, but not limited to:
Anoscopy
Colonoscopy
Colonoscopy of Post-Surgical Anatomy
Colonoscopy via Stoma with Endoscopy of Hartmann Pouch
Device-Assisted Enteroscopy, Lower with/without Fluoroscopy
Device-Assisted Enteroscopy, Upper with/without Fluoroscopy
Endoscopic Ultrasound (EUS)
Endoscopic Myotomy (POEM)
Endoscopy of Hartmann Pouch
Endoscopic Retrograde Cholangiopancreatography (ERCP)
Enteroscopy (SBE)
Flexible Sigmoidoscopy
Hemorrhoid Treatment
Ileoscopy with/without Pouchoscopy
Non-Endoscopic Tube Procedure
Pediatric Colonoscopy
Pediatric Upper GI Endoscopy
Pouchoscopy
Rectal Suction Biopsy (Pediatric)
Upper GI Endoscopy
What are the Top Benefits of an Endoscopy Reporting Software?
Customizable gastroenterology procedure documentation software for your health system, hospital, or ASC
Guides endoscopists through a navigation tree and offers selections for quick documentation
Interfaces with existing electronic health record (EHR) systems for seamless, complete continuity of care
Connects directly with endoscopy scopes to collect all relevant images and add them to procedure notes
Gives clinicians access to endoscopy content collected over 25 years to ensure thorough documentation and accuracy
Generates CPT and ICD-10 codes based on procedure note selections for maximum accurate reimbursement
Which Endoscopy Reporting Software is Best for You?
Cloud-Based Endoscopy Software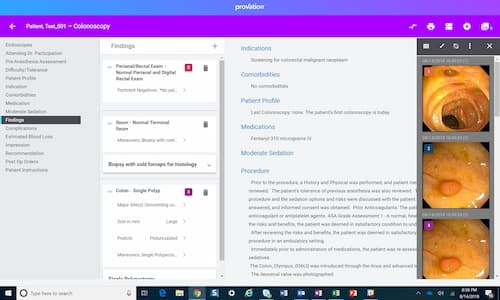 Ideal for standardizing documentation, reporting, and patient care across endoscopy, pulmonology, and more specialties coming soon
​Minimal IT footprint; browser-based for anytime, anywhere secure access
​Artificial Intelligence (AI) learns endoscopists' most used entries
​Software as a Service (SaaS), affordable subscription - pay for what you need
On-Premises Endoscopy Software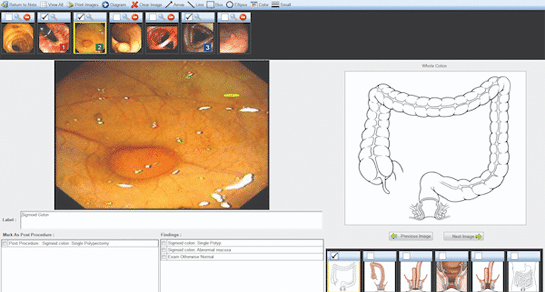 ​Best for high volume, complex endoscopy and pulmonology procedures​
Anticipatory Interface™, designed by and for endoscopists and bronchoscopists
​Server-based software
Over 100 standard reports available for benchmarking and business intelligence​
Trusted by leading U.S. academic institutions specializing in endoscopy
Top Hospitals and ASCs using Provation's Endoscopy Software
When you are looking for an endoscopy software solution, it's only natural to want to see reviews and successes with the solution before making a purchasing decision.
At Provation, we know that transparency is key and that our customers can tell our story even better than we can. To experience Provation software benefits through the eyes of our customers, check out these customer testimonials.
Endoscopist Rebecca Dunphy: "Provation Has All Necessary Features"
Why Harmony Surgery Center's CEO has used Provation for 20 Years
Reasons Dr. Blechman Recommends Provation to Endoscopy Centers
Endoscopy Coordinator Kelly Chleboun Helps Physicians Customize Provation Reports
Dr. Randy Reister Documents Colonoscopies in a Matter of Minutes
"Provation Just Makes Physicians' Workflows Seamless," Says Dr. Brett Bernstein
Provation's Endoscopy Software
Capture, track, and submit endoscopic quality indicators (QI)
Easily meet QI reporting requirements with our endoscopy software's automatic and comprehensive reporting capabilities.
Capture accurate, complete data based on GIQuIC requirements

Save hundreds of hours a year in data collection & submission with the GIQuIC Registry Reporter

Increase productivity by providing actionable, reportable data on physician and facility quality of care

Improve efficiency and accuracy of data capture and submission

Provide structured data form to maximize data capture, while allowing for provider and site customization
Not sure which endoscopy software solution is best for your team?​
How endoscopy software compares to an EHR
Before choosing to document endoscopy procedures in your electronic health record (EHR) instead of an endoscopy software solution, know what questions to ask the vendor. Many EHR clinical documentation modules may be inefficient or incomplete. ​
Calculate Provation's endoscopy software ROI for your site
Provation customers are achieving dramatic returns-on-investment with our endoscopy software, and you can too. See for yourself how we can deliver incredible value with this proven ROI.