Two-way data exchange that produces an interoperability framework between the electronic medical records (EMR) system and a dedicated clinical content management solution is critical to extracting the full value of an order set optimization strategy. Without interoperability, IT organizations often find themselves in a double-build quandary, creating separate order set libraries in each system. Over time, content diverges and the value of a third-party tool diminishes. If allowed to diverge too far, the effort to update the clinical content management system outweighs the benefit, and order set teams fall back into manual, inefficient methods of maintenance.
How does Bidirectional Interoperability work?
Bidirectional interoperability, a functionality within Provation® Order Set Advisor software, enables healthcare organizations to export order sets from an EHR and upload them directly into a content management system that is designed specifically to optimize order sets. Once updating is complete, the revised order sets go right back into the EHR, maintaining one "source of truth."
Specifically, here's how Provation Order Set Advisor works:
1

Order sets are imported into Provation Order Set Advisor from EHR.

2

The software then provides the specialized functionality needed for optimized order set management, including authoring, collaborative review, and approval.

3

Order set updates are completed in the web review tool and the EHR, maintaining a single source of truth.
ADDED BONUS: This functionality enables Provation Order Sets to become a downtime solution for continuous access to approved order sets.
What Makes Interoperability So Important?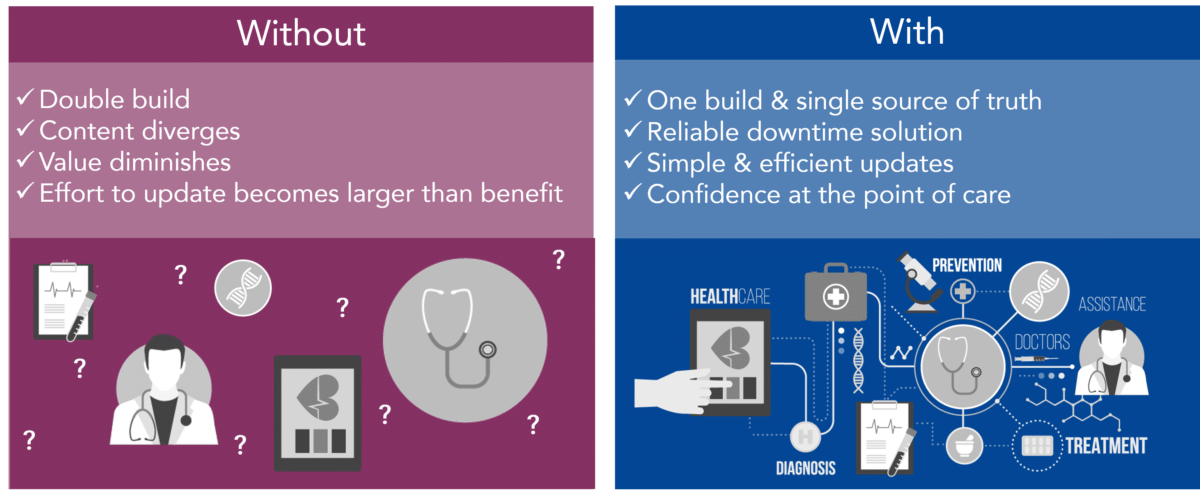 Hospitals and health systems using Provation Order Set Advisor have cut their order set maintenance time nearly in half and you can too.
Let us show you how Provation Order Set Advisor:
Streamlines review, approval and deployment

Speeds adoption

Improves outcomes

Saves money
Learn More About the Benefits of Provation Order Set Advisor