The end-goal of any order set initiative is to equip clinicians at the point of care with best practice guidance.
When clinical decision making is standardized and based on the latest industry evidence, hospitals and health systems are best positioned to improve outcomes, enhance patient satisfaction and control costs. Consider one study that conducted a comparison analysis of mortality and readmission rates across two groups of adult patients: one using an evidence-based pneumonia order set and the other without.
For those using an order set, findings revealed:
Reduction in Readmissions
Reduction in Length of Stay
Unfortunately, efforts to align order set content with the latest evidence often fall short due to a lack of the staff resources needed to create, maintain and review large volumes of content.
Provation® Order Set Advisor
Automate the review process and keep clinical leaders abreast of evidence-based changes to specific order sets with Provation Order Set Advisor. Our software can significantly improve processes and promote sustainable maintenance by continuously monitoring the latest evidence and analyzing its impact on your order sets.
Provation Order Set Advisor empowers efficient and effective order set content updates through:
Relevant, actionable alerts based on the latest evidence

Recommendations that are identified and sourced

Integration of updates into existing order sets and workflows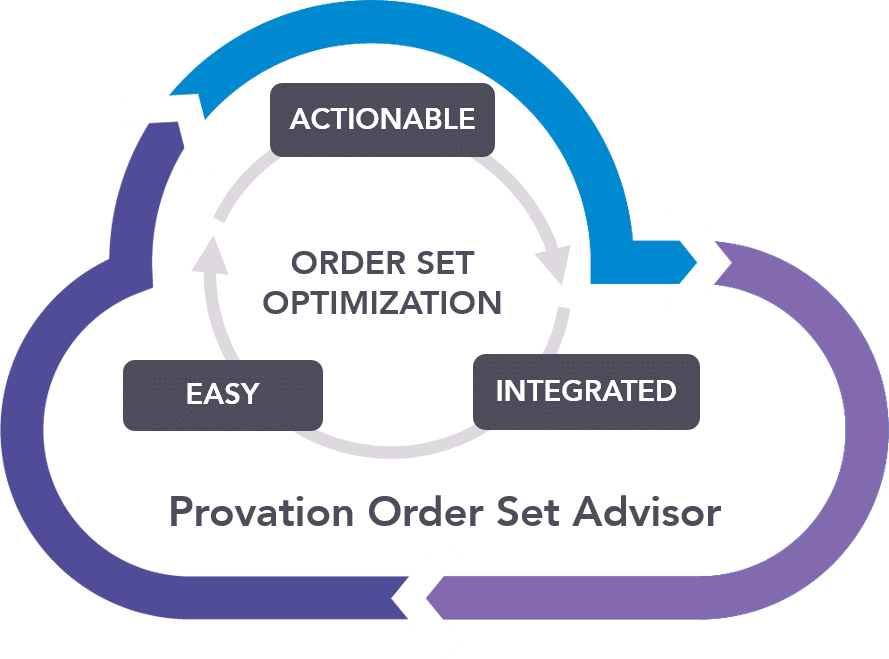 Learn More About the Benefits of Provation Order Set Advisor