Medical charting software systems vary significantly in functionality, usability, and cost
Medical charting software can be as simple as a template creator or as complex as an electronic medical record (EMR) system, depending on the software provider and the healthcare facility's needs. At Provation, we take patient medical charting seriously and develop all our software systems to:
Automate medical charting that is traditionally time-consuming, error-prone, and/or paper-based
Align with existing clinical workflows to improve efficiency and reduce administrative burdens
Standardize patient and procedure documentation across specialties, providers, health systems, and ASC management companies
Enable discrete data capture for advanced reporting and system-wide business intelligence
After all, what is the point of eliminating paper if you cannot efficiently gather data to help improve patient care, clinical productivity, and staff satisfaction? Let's dive into Provation's medical charting software to see which system is right for your healthcare team.
Medical Charting Software Systems for Nurses
Provation Apex Patient Charting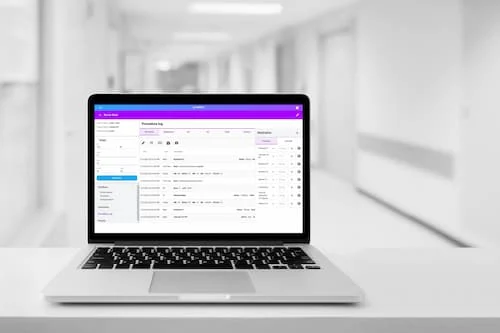 Medical charting is becoming increasingly complex, and the demand for electronic, automated patient intake and pre-op processes has never been higher. Hospital and surgery center nurses are moving to cloud-based Provation Apex Patient Charting, and for good reason. Provation Apex Patient Charting empowers nurses, anesthesiologists, anesthetists, and other members of the care team with real-time, anywhere access to the patient chart. No more chasing folders or signatures! If your team wants to simplify patient intake, medical charting, vitals monitoring and tracking, and specimen collection, take a closer look at Provation Apex Patient Charting.
EXPLORE MEDICAL CHARTING WITH PROVATION APEX
Provation MultiCaregiver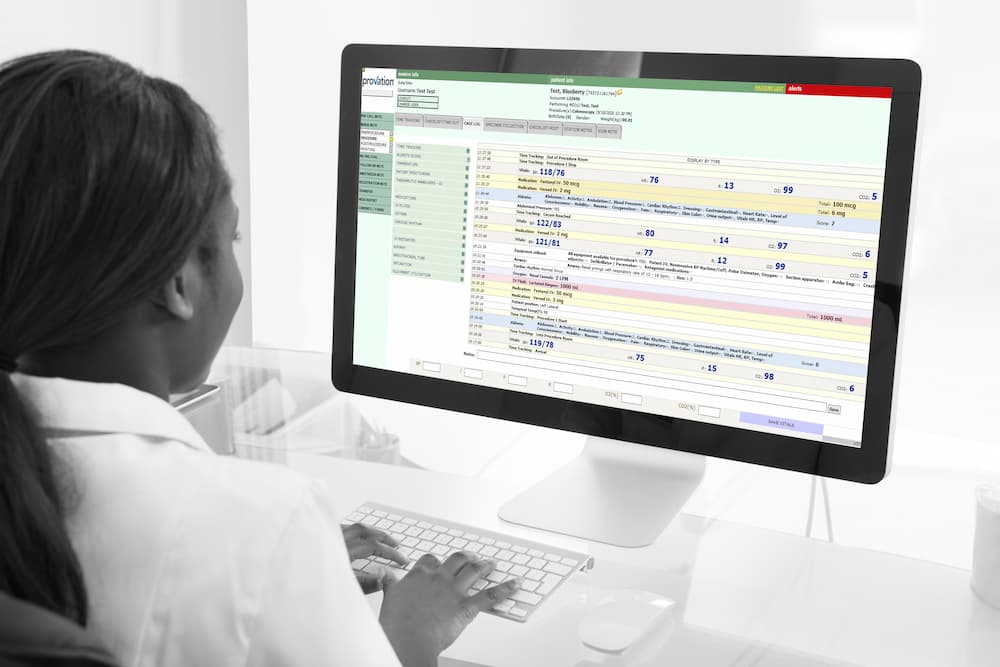 Easily create electronic patient record, gathering data throughout the procedural continuum of care with Provation MultiCaregiver software. This on-premises medical charting software system replaces paper charting for gastroenterology and pulmonology perioperative documentation. Interfacing with Provation MD procedure documentation software, vitals monitors, scheduling, and patient demographic systems, Provation MultiCaregiver allows nurses, anesthesiologists, and other caregivers to quickly and accurately document care while improving efficiency and completeness of the patient record.
EXPLORE MEDICAL CHARTING WITH PROVATION MULTICAREGIVER
Provation SurgicalValet
Preoperative care coordination software is another type of medical charting system to consider for your PAT team and preoperative nursing staff. Provation SurgicalValet is an excellent choice for decreasing delays and cancellations and eliminating unnecessary preoperative testing. With built-in clinical decision support, this care coordination software uses patient comorbidities, health history, age, BMI, and procedure risks to generate patient-specific care plans and ensure patients are optimized prior to surgery. Even better, Provation SurgicalValet standardizes PAT processes, identifies high-risk patients, and provides visibility and tracking of patient readiness and all relevant documentation.
EXPLORE MEDICAL CHARTING WITH PROVATION SURGICALVALET
Medical Charting Software Systems for Physicians
Provation Apex Procedure Documentation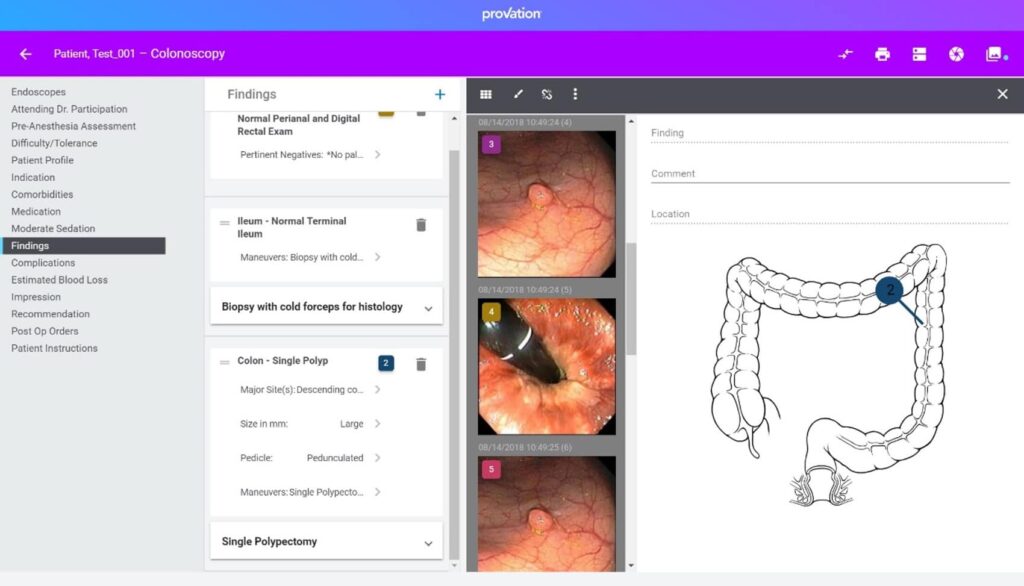 Physicians love using cloud-based Provation Apex for creating their coder-ready procedure notes. This ASC EMR software's intuitive workflow is fueled by Predictive Entries (or Smart Buttons) that always serve up the most logical selections automatically for easy charting. This enables physicians to quickly and accurately record all relevant procedure details in a way that's standardized, but still custom. The resulting procedure notes contain images and structured data for easy reporting and analytics across physicians, specialties, and healthcare organizations.
EXPLORE MEDICAL CHARTING WITH PROVATION APEX
Provation iPro Anesthesia Information Management System (AIMS)
Medical charting software is especially important for simplifying the most document-intensive record in healthcare: the anesthesia record. With Provation iPro AIMS, anesthesiologists and nurse anesthetists can connect seamlessly with EHRs, vitals, and anesthesia monitors to create more complete and compliant patient records. The intuitive design of this anesthesia charting software enables data capture at every turn for improved efficiency and actionable analytics, while reducing error rates and improving time to bill.
EXPLORE MEDICAL CHARTING WITH PROVATION iPRO
Provation MD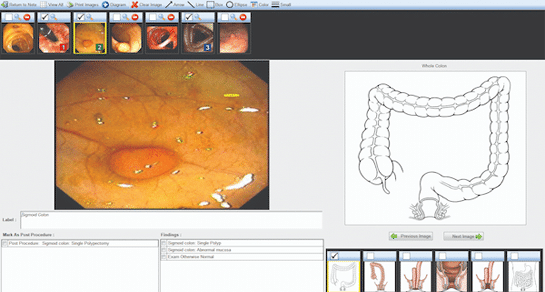 Designed specifically for GI physicians and endoscopists at hospitals and ambulatory surgery centers, Provation MD helps healthcare professionals overcome common medical charting challenges. Provation MD's anticipatory interface simplifies physician medical charting by guiding them through an intuitive navigation tree to quickly and accurately select procedure note details and images. With structured reporting and coding at its core, Provation MD drives optimal reimbursement, compliance and quality reporting, and high physician adoption.