ASC EMR Software: What to Look for Before Investing

EMR software that saves your ASC staff time and improves efficiency
Specialty specific workflows and out-of-the-box deep medical content
Automated CPT® and ICD-10 coding
Streamlined image management
ASC EMR that measures and monitors quality and performance metrics
Ability to report on structured data captured during documentation
Streamlined submission process to quality registries
Easy, actionable data visualization dashboards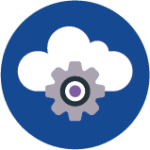 Secure ASC EMR that is user-friendly
with minimal IT footprint
24/7/365 support with minimal in-house IT support needed
Access on any internet-enabled device
SOC2, ISO27001, ISO27701, and HIPAA compliance
Automatic backups and geo-redundant copies
Why Thousands of ASCs Choose Provation's EMR Software
Provation has more than 50,000 healthcare professionals using our clinical software solutions, which includes approximately 15,000 physicians as well as many nurses, anesthesiologists, administrators, and more.
ASC EMR Software for Physicians
Oftentimes, EMR software doesn't offer specific, efficient workflows for physician's documenting procedures. Without deep medical content tied to coding, physicians need to create and maintain their own templates and coding accuracy at your ASC could be impacted. Provation's medical charting software:
Enables standardized, yet customizable, operative notes
Uses structured data for easy reporting and benchmarking
Allows the quick capture of all relevant procedure details and images in a series of intuitive clicks
...and more!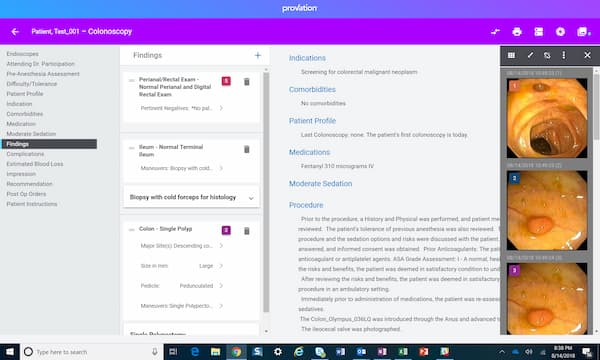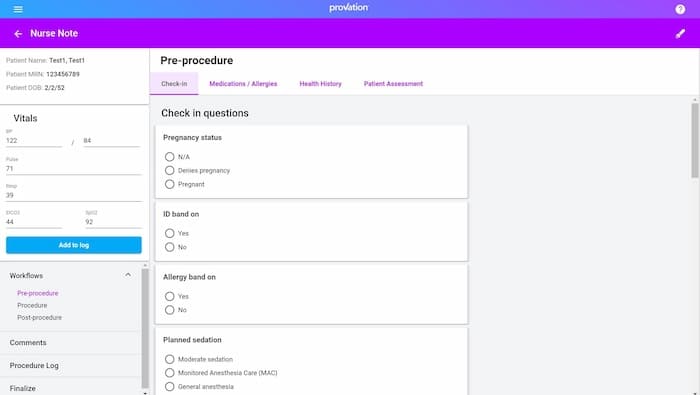 ASC EMR Software for Nurses
When looking for ASC EMR software, consider this: ASC nurses have a serious responsibility to properly document patient care – from vitals to medications and supplies, and so much more. It's no wonder thousands of nurses and techs use Provation's nursing software solutions daily because we make point-of-care patient charting easy with:
Reduced duplicate documentation
Vitals integration
Streamlined specimen collection
…and more!
ASC EMR Software for Anesthesia-Specific Workflows
Provation Apex ASC EMR software is a game-changer for anesthetists because they can digitally record dosage amounts and medications during a procedure within their own charting module. It's a click of a button instead of writing it down or fumbling for a pen. Provation Apex EMR software for ASCs is easy for the anesthesia team to start using. They only have to learn their designated section of the patient's digital chart, rather than the entire software. Within a day. certified registered nurse anesthetists (CRNAs) can be proficient.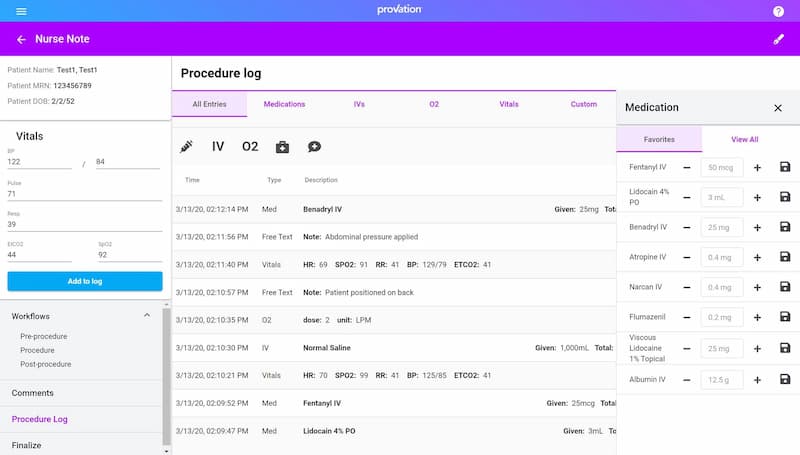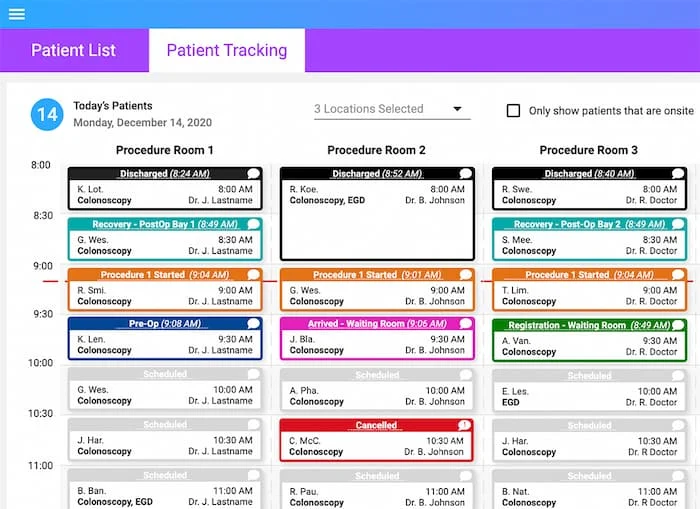 ASC EMR Patient Status Tracking in Real-Time
Always know where your patients and care team are within your ASC with Provation's EMR Real-Time Patient Tracking.
An electronic software system that replaces the "whiteboard," Real-Time Patient Tracking allows for the optimal management of patient and procedure loads and offers providers a quick visual reference that shows patient and room status.
ASC EMR Software
Provation Customer Review
With more than 25 years in the market, we've worked with some awesome customers who love us and our software. Check what one leader had to say about us.
Our Proven ASC EMR Software Value
Provation's ASC EMR Software ROI
Leading research firm Hobson & Company (H&C) conducted independent research and found that Provation's ASC EMR address a broad range of industry-specific challenges, while significantly increasing efficiencies and accuracy.
Right-Sized Price for All ASCs
Our EMR is designed to be affordable, subscription-based software. ASCs only pay for what they need to achieve their goals. With no servers to backup or maintain, our EMR has a minimal IT footprint, ideal for any facilities looking to stay secure and streamlined.
Where Standardization and Customization Meet
Learn how Raymond Hino, Director of Operations for Surgery Partners and administrator of three multispecialty ASCs chose Provation's EMR, Provation Apex, to standardize documentation across his sites in this on-demand webinar.
Want to learn more about Provation's ASC EMR solution?