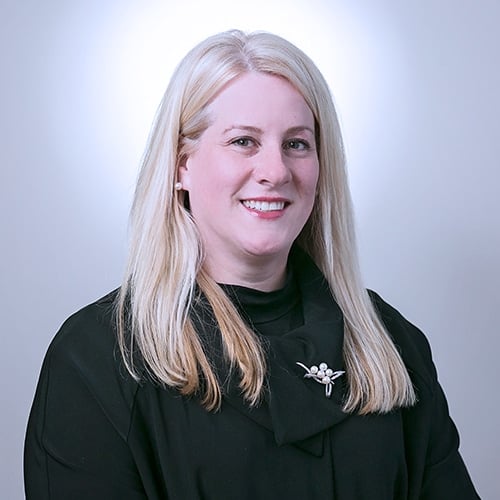 Minneapolis, MN and Santa Monica, CA – May 15th, 2020 – Provation, the premier software provider of procedure documentation and clinical decision support solutions, backed by Clearlake Capital Group, L.P., today announced that Linda Buan, previously Vice President, Product Development and Operations at Provation, has been promoted to Chief Technology Officer, effective immediately.
"Innovation, quality, and service have long been defining characteristics of Provation's software solutions, and our Chief Technology Officer is integral to the creation and sustainability of that value proposition," said Daniel Hamburger, Provation CEO. "Linda's leadership has been key to our success in developing both server-based and cloud-based solutions, and her technological expertise has been especially important as we have introduced our software as a service (SaaS) solution, Provation® Apex. We are confident that Linda will help lead Provation to continued success and growth."
Buan, who joined Provation in 2002, is an accomplished software executive, responsible for leading the global team that developed and launched Provation's next-generation SaaS product, Provation® Apex. Buan has more than 25 years of healthcare IT industry experience, and has led global product development, product management, IT, quality assurance, documentation, and medical content teams to consistently deliver strong results. Prior to joining Provation, Buan was a development manager at McKesson where she led the software development team and also served as an international project manager during her tenure. Buan holds a Bachelor's degree in Computer Science from the University of Minnesota.
"It is a privilege to continue to develop best-of-breed solutions for hospitals, ACSs and physician offices around the world," Buan said. "I'm excited to further guide our Technology and Content Teams as we continue to lead our industry in leveraging advanced technologies to develop innovative solutions for world-class physicians."
About Provation
Provation is a leading provider of healthcare software and SaaS solutions for clinical productivity, care coordination, quality reporting, and billing. Our purpose is to empower providers to deliver quality healthcare for all. Provation's comprehensive portfolio spans the entire patient encounter, from pre-procedure through post-procedure, with solutions for physician and nursing documentation (Provation® MD, Provation® Apex, MD-Reports, Provation® endoPRO®, and Provation® MultiCaregiver), anesthesia documentation (#1 Best in KLAS Provation® iPro), patient engagement, surgical care coordination, quality reporting, and billing capture (Provation® SurgicalValet™), order set and care plan management (Provation® Order Set Advisor™ and Provation® Care Plans), and EHR embedded clinical documentation (Provation® Clinic Note). Provation has a loyal customer base, serving more than 5,000 hospitals, surgery centers, and medical offices, and 700 physician groups globally, including 19 of the top 20 U.S. hospitals. In 2021, Provation was acquired by Fortive Corporation, a Fortune 1000 company that builds essential technology and accelerates transformation in high-impact fields like workplace safety, engineering, and healthcare. For more information about our solutions, visit provationmedical.com and follow us on Twitter, Facebook, and LinkedIn.
About Clearlake
Clearlake Capital Group, L.P. is a leading investment firm founded in 2006 operating integrated businesses across private equity, credit and other related strategies. With a sector-focused approach, the firm seeks to partner with world-class management teams by providing patient, long-term capital to dynamic businesses that can benefit from Clearlake's operational improvement approach, O.P.S.® The firm's core target sectors are technology, industrials and consumer. Clearlake currently has approximately $25 billion of assets under management and its senior investment principals have led or co-led over 200 investments. The firm has offices in Santa Monica and Dallas. More information is available at clearlake.com and on Twitter @ClearlakeCap.
Provation Media Contact
Tristan Galvan
Marketing Communications Manager
tristan.galvan@provationmedical.com