While Electronic Medical Records (EMR) have streamlined healthcare communication and documentation across the globe, there's still a gap in the coverage they offer for anesthesia information management.
Because the Anesthesia medical record the most document-intensive in healthcare, recording this information accurately is crucial to patient safety.
Why anesthesia information management is still on paper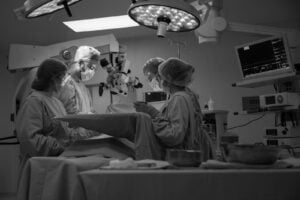 While the HITECH Act enforces the use of EMRs/EHRs for hospitals, many anesthesiologists still document the details of their procedures by hand, later transferring the data to an electronic medical record.
In out-of-OR cases, also referred to as non-operating room procedures (NORA), there may not be a workstation available to immediately transfer this procedure data – leaving the procedure notes to stack up in piles. Using these manual, outdated paper processes for anesthesia information management can lead to costly delays and dangerous errors.
The pitfalls of paper anesthesia information management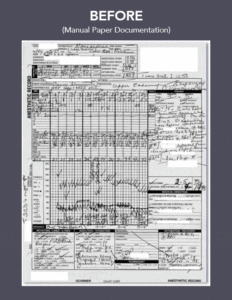 When anesthesiologists are forced to document procedures by hand, patient safety may be put at risk. Just one of the following factors could delay a patient's diagnosis or treatment plan:
Illegible handwriting
Smudged ink
Incomplete information (fields left blank)
Misinterpretation of information
Delays due to understaffing
Lost records
Poor anesthesia information management can also lead to billing delays and overall decreased patient satisfaction. Managing anesthesia data on paper is no longer sustainable in the current electronic climate, but there are electronic solutions that can help.
Anesthesia information management software as a solution (SaaS)
The most common anesthesia-specific software developed to overcome the challenges of anesthesia documentation are called Anesthesia Information Management Systems – or AIMS for short. An Anesthesia Information Management System (AIMS) automates the collection, storage, and disclosure of patient data gathered during the preoperative, intraoperative, and postoperative stages of an anesthesia procedure.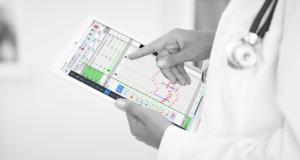 While some EHR systems include an AIMS, this software does not always cover the entire perioperative patient encounter, potentially requiring manual anesthesia information management during one of the preoperative, intraoperative, or postoperative stages.
Adding a leading standalone vendor-agnostic AIMS Anesthesia software to your existing EHR/EMR can help automate the entire perioperative encounter – improving overall quality of care beyond measure with a more complete, compliant, and legible anesthesia record.
Choosing an AIMS with the best tools for anesthesia information management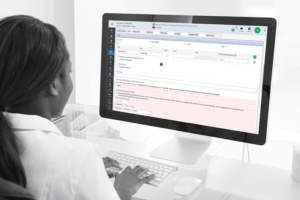 The benefits of digital anesthesia information management are clear:
Increase efficiency
Save costs
Improve practice performance
Drive patient satisfaction
Improve staff retention/satisfaction
Consistently named a Black Book Leader and #1 Best in KLAS, Provation iPro AIMS was designed to address all of the top things to look for before choosing an AIMS software to improve documentation, operating room (OR) efficiency, and patient safety.
To learn more about implementing Provation iPro AIMS at your facility, set up some time to talk with a Provation iPro AIMS expert.