Perioperative software creates an electronic process to give physicians, nurses, and other care team members a way to automate the workflow and capture important patient health information (PHI) data before, during, and after surgery.
With perioperative software, you can optimize your healthcare workflows — from preoperative patient scheduling to postoperative follow-up and everything in between.
What are the Phases of Perioperative Healthcare?
Perioperative Software Streamlines The Entire Preop, Intraop, and Postop Continuum
The perioperative continuum refers to three phases that take place before, during and after a patient decides to undergo surgery. Many different clinical settings and medical professionals can benefit from using perioperative software to streamline these phases, including anesthesia, PACU, nursing, PAT, perfusion, and more.
Provation has a full suite of perioperative software solutions designed with your hospital's anesthesiologists, nurses, PAT and care teams, and patients in mind.
How to Optimize the Preoperative Phase:
Using Preoperative Anesthesia Testing (PAT) Software To Your Advantage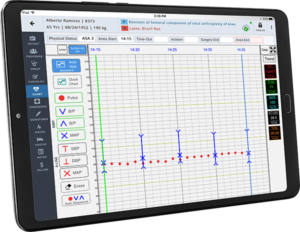 Prior to anesthesia, specific preoperative patient evaluations are required. You can streamline these H&P processes by equipping your PAT with a smart solution that integrates with major EMRs, including MEDITECH and Altera Digital Health (formerly Allscripts).
Provation iPro PAT guides providers through a patient's profile — by telephone or in person — to document all of the necessary information needed for their scheduled surgery. And, it also integrates with Provation® iPro AIMS for seamless anesthesia documentation and coordination throughout the entire perioperative encounter.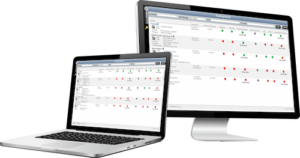 Another smart solution for simplifying your preoperative workflows is with Provation® SurgicalValet™ Care Coordination software. This tool coordinates care for each patient automatically based on H&P and EHR data. The customer-reported results of this have shown decreased case cancellations and delays, shortened time spent on PAT screening, and the elimination of unnecessary preoperative testing.
Automation Software at the Intraoperative Stage:
How to Streamline Patient Charting and Perfusion
Perfusionists can automate data collection during surgery and perfusion interaction by using advanced intraoperative software that is designed to improve the quality of care and patient safety.
Provation iPro Perfusion is a mobile solution that helps fill this critical gap in electronic perioperative documentation. With this tool, teams can support the pre and post-procedure checklists while minimizing human errors and redundant communication.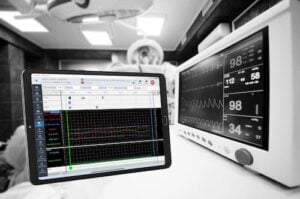 Provation iPro Perfusion also integrates with Provation's medical charting software for anesthesiologists, Provation iPro AIMS. At the intraoperative stage, this anesthesia software automates vital capture by wirelessly streaming patient physiological data from anesthesia monitors into the chart. Anesthesiologists and CRNAs can also use procedure-specific templates to prepopulate all of the necessary gases, medications, monitors, and fluids for a case.
If your perioperative care team is looking to automate patient documentation for gastroenterology, pulmonary, or pain management, cloud-based Provation® Apex Patient Charting is a smart software solution that can help. This tool gives your team real-time access to the patient's medical chart without paper or physical tracking boards. And, you'll reduce the risks associated with human errors, miscommunication, and redundant documentation. Plus, Provation Apex Patient Charting integrates with major EHRs and Provation® Apex Procedure Documentation software.
Checking All the Boxes Postoperatively:
How Software Helps Wrap Up the Perioperative Encounter
At the postoperative stage, mobile Provation iPro AIMS can be used on a portable tablet to get the patient through recovery as quickly and easily as possible — with no more fighting for work stations.
The typical postoperative form is in an electronic form (rather than on paper) and automatically flows into your EHR so that it's easily accessible. And, Provation iPro AIMS also automates billing to get the perioperative encounter wrapped up as efficiently as possible — without delays or errors.
You can even add on Anesthesia Patient Experience Surveys to your Provation iPro subscription to leverage the voice of the patients you serve. The six-question-survey is quick and convenient for patients to answer, and gives your team the information to monitor provider care, support quality improvement initiatives, and benchmark against national NACOR data.