The Benefits of Provation MD
Provation procedure documentation solutions are trusted by leading gastroenterologists worldwide. We design our software to enable providers to quickly, accurately, and completely capture all relevant procedure details, which can be critical for colon cancer prevention and treatment.
Provation MD clinician-friendly features:​
Provation integrates with Olympus Knowledge Exchange (KE) System
Provation MD simplifies the image acquisition and integration process by integrating with Olympus KE. Automatically associate procedure images to patient reports, reduce clinical workflow steps, and so much more.
Olympus EndoWorks Preferred Replacement Vendor
As a preferred replacement vendor for EndoWorks customers, Provation was granted exclusive rights to the EndoWorks Data Migration Tool, offered only by Olympus.
Looking for a streamlined nursing solution?​
Meet Provation MultiCaregiver
Want to See a GI Nursing Note Example from MultiCaregiver?
From nurse pre-call to patient follow-up and everything in between, Provation MultiCaregiver can virtually eliminate paper charting. Easy to learn, even for novice nurses, our smart software helps ensure patient charts that are accurate, clear, centralised and accessible in real-time.
Trusted by International Peers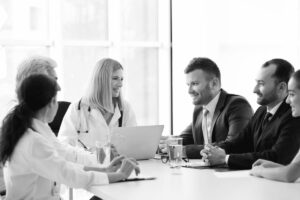 Focusing on the measures that matter most and developing technology-driven strategies to achieve your care quality improvement goals is a winning combination.
Read More

→
Is Provation MD Right for Your Team?
Connect with an expert to find out if Provation MD is right for you, schedule a demo, or discuss pricing.