A Foundation of Quality Patient Care and Efficient Operation
Provation® endoPRO iQ™
As healthcare shifts from being "fee-for-service" to "value" based, now more than ever is it important for endoscopy suites to be capturing and reporting the necessary quality indicators required to facilitate clinical and operational improvement. The solution: Provation endoPRO iQ™.
What is Provation endoPRO iQ™?
Provation endoPRO iQ is a technology platform designed to support the workflow requirements of all stages of an endoscopy suite. It provides a simple, integrated, and semi-automated clinical and lab productivity reporting process that can be completely user-customized to meet your unique data management needs.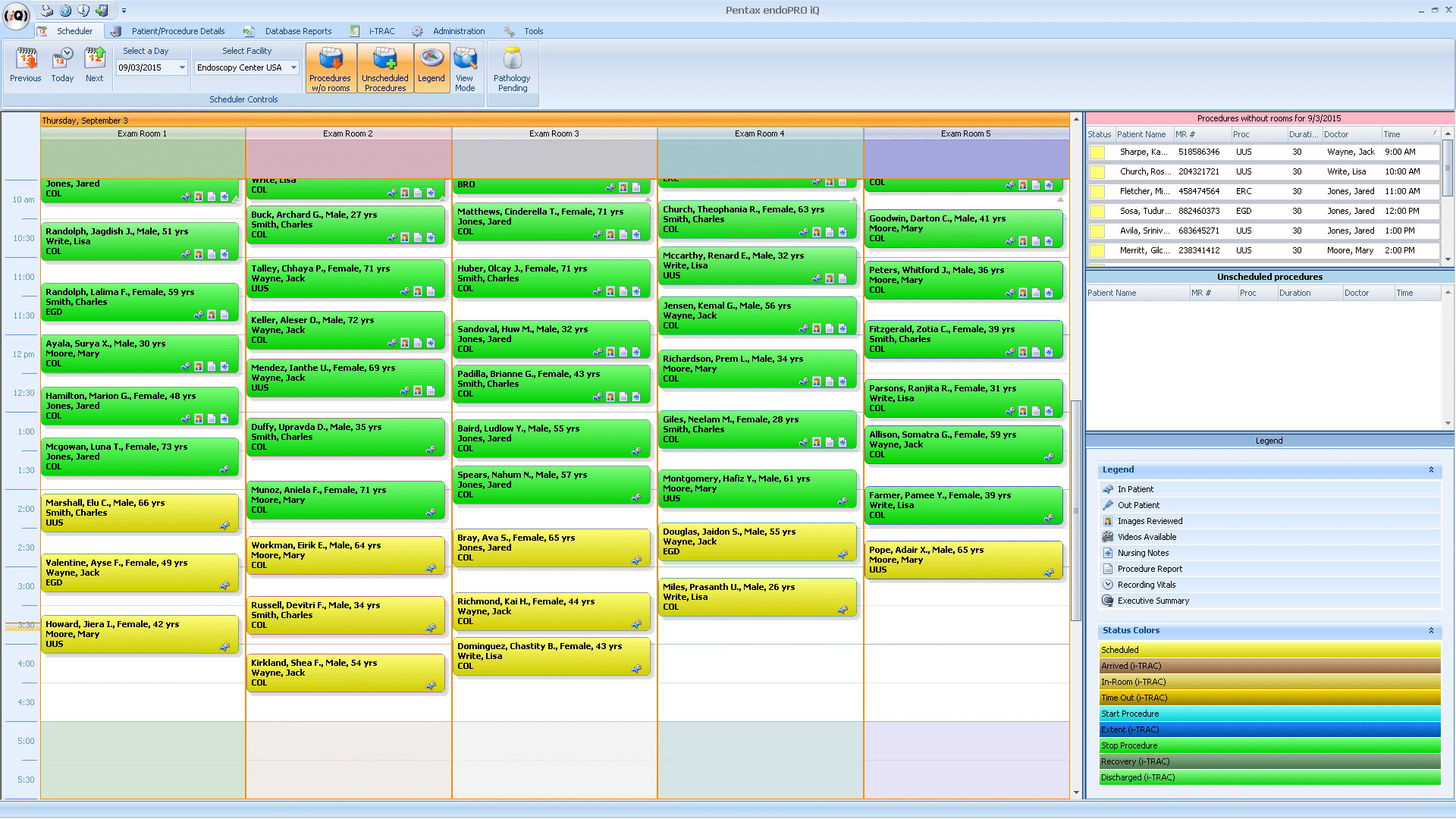 Completely customized to meet your unique environment, Provation endoPRO iQ enables physicians and nursing staff to:
Manage patient scheduling

Track patients from arrival to discharge

Capture and annotate procedure images and video

Generate detailed procedure reports in minimal time

Receive, store, and integrate information within an EMR

Produce advanced analytics relevant to clinical improvement and be compliant with GIQuIC and PQRS reporting
Increased Satisfaction Leads to Increased Referrals
Provation endoPRO iQ helps your facility follow the steps below to improve clinical productivity and patient experience.
Explore the Features of Provation endoPRO iQ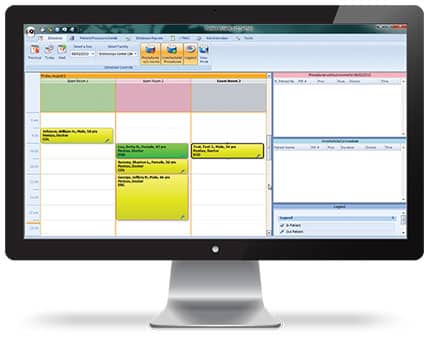 Visualize your entire endoscopy suite status and daily workload. Customize your workflow and produce advanced analytics on workflow efficiency.
Patient and Procedure Details
Quickly access historical patient and procedure records. Search by Facility, Endoscopist, Patient Name, Medical Record Number, Procedure Date, Document Type, and more.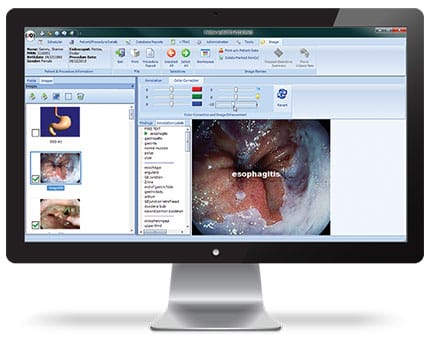 Image Annotation and Review
Annotate images using 3D anatomical drag-and-drop labeling. Automatically link procedure findings associated with images to the procedure report, eliminating redundancy.
Capture, edit, and export high-definition exam videos. Create a comprehensive procedure highlight video and executive summary with a single click within Provation endoPRO iQ.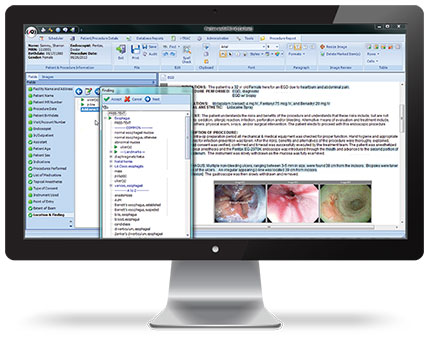 Doc-U-Scribe Procedure Report
Streamline procedure documentation with standard templates and physician favorites, combining frequent field selections into one click.
Reach New Heights with Provation&reg Apex!
Now that you are a part of the Provation family, you will have unparalleled access to our latest technology and solutions, including cloud-based Provation® Apex Procedure Documentation and Patient Charting. With exciting benefits like:
Affordable subscription — only pay for what you need*
Modest upfront software investment—no expensive servers to buy or maintain
Minimal IT footprint and support needed—automatic software, content, and coding updates managed by Provation via the cloud
Integration with existing IT systems, including endoscopes, vitals monitors, EHRs, and more
*Minimum purchase required
Looking for Provation endoPRO support?
As a Provation endoPRO customer, you can expect the same great service and support you are accustomed to because the endoPRO team of experts is now a part of Provation, too. We are continuing to streamline how you connect with our support and services team.
Support Phone (U.S.): 877.454.2994, option 8
Support Phone (Canada): 877.467.1715
Support Email (U.S.): endoPRO.support@provationmedical.com
Support Email (Canada): endoPRO.support.ca@provationmedical.com
Please do not include protected health information (PHI) in your email message. When sending email, include your site ID in the subject line and a detailed description of your issue in the text of the message, along with information about how to contact you by phone if required.