Anesthesia Dashboards and AIMS Data Analytics
Analyze anesthesia information management information system (AIMS) data reports with Provation iPro Analytics to gain critical performance and quality insights for your anesthesia group or practice.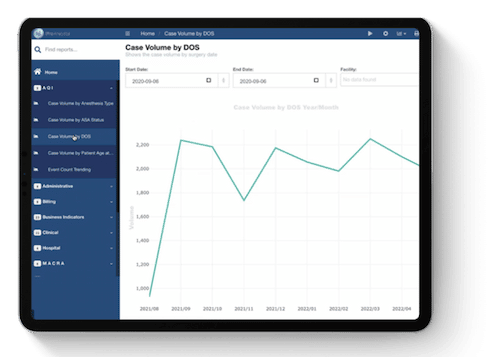 The Importance of Anesthesia Dashboards
Anesthesia dashboards, like those found in Provation iPro Analytics, allow healthcare professionals to quickly visualize data captured during the perioperative process in real-time and a convenient format.
Provation iPro Analytics, available with award-winning Provation iPro anesthesia information management information system (AIMS), offers reports supporting virtually infinite combinations of data elements.
Example Anesthesia Reports and Dashboards
OR efficiency metrics
Physician scorecards
MD ratings
Narcotic reconciliation
Pharmacy data
Demographic data
Clinical chart data
… and more!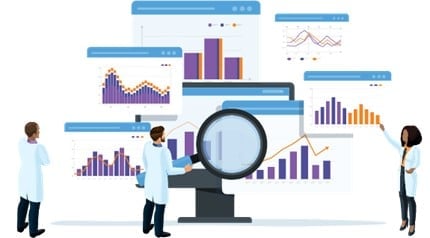 Why Use Provation iPro Analytics Anesthesia Dashboards?
Anesthesia groups and practice administrators have access to a secure, web-based portal to analyze the information collected. The data is viewable in real-time and can be drilled into to glean further insights on individual data points.
Plus, the mobility of the Provation iPro platform enables practices to capture anesthesia procedure data outside the OR for Non-Operating Room Anesthesia (NORA). Provation iPro eliminates the need to implement expensive "fixed station AIMS" for every anesthetic location, and it allows the practices to collect all case information electronically. Therefore, it is seamless, guaranteeing more complete and accurate data for analytic purposes.
Want to See What Anesthesia Dashboards Look Like in Provation iPro?
Check Out Everything Provation iPro AIMS Has to Offer Anesthesia Providers!